Ligonier Valley Library
10:00AM-7:00PM
Pennsylvania Room
10:00am - 5:00pm
Item request has been placed!
×
Item request cannot be made.
×

Processing Request
Children and Family Events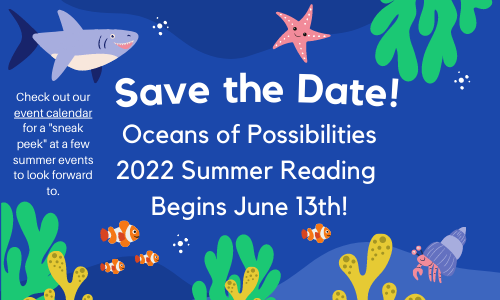 Summer is almost here! We will use Beanstack again this summer to register for summer reading and to complete your summer challenge. You can pre-register for your challenge (starting May 31st) using the Beanstack app or using the web version found here. This is perfect for anyone ages 0-109! 
Not sure how to use Beanstack? Check out the video Mrs. Oates made to introduce you to Beanstack. Even though video showcases our summer reading challenge, it will apply to all challenges.
Here is a super fun video to get you excited for summer!

Click here for a printable calendar of events. This will be updated as needed and please remember everything is subject to change.

Registration is required for any events that have an **.
Registration for most events does not begin until JUNE 13th. 
We ask that you are registered for summer reading in order to participate in our summer events. You can do that at Beanstack. There is also a Beanstack app available for download.
---
Join us for our summer kick-off event with a puppet show from The Kids on the Block. This event takes place on June 14th at 11:00. We hope to have this a Donaldson Field (near Friendship Park). Final details on the location will be fine-tuned as we get closer. Click on this link for all of the details! No registration is required!
---
Speaking With a Twist--June 25th at 11:00--Author Faerie Grace will join us with a family program on learning to speak your child's love language. Click on this link for all of the details on this amazing program.
**Registration for this program opens June 13th.**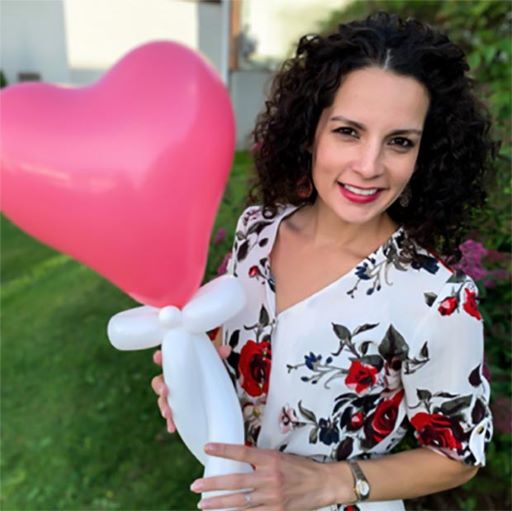 ---
Preschool Storytime Summer Session
Join the Ligonier Valley Library for Preschool Storytime.
This is for children ages 3-5 only.
We will provide a take home craft or game so that you can extend the learning at home. Instead of one hour, our storytime will be between 30-45 minutes where we will read stories, sing songs, dance, have finger plays/rhymes, etc. This will be a drop off event but parents are welcome to stay as needed. At least one of our storytimes this summer will be a "family" event with stations set up for learning fun!
This event is free. When you register, you are registering for all 6 weeks. 
Registration for storytime opens June 1st.
Please call 724-238-6451 to register and space will be limited.
---
Visit our Event Calendar for upcoming events. Make sure to scroll through the months.
Activities and Resources for Families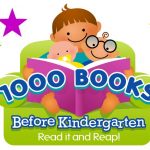 1,000 Books Before Kindergarten
The 1000 Books Before Kindergarten challenge is a simple (read a book, any book to your child, with the goal of reading 1,000 before kindergarten) and very manageable endeavor.
Check out the 1,000 Books Before Kindergarten site for more information about the importance of reading aloud to your child.
Find the Ligonier Valley Library's 1,000 Books Before Kindergarten reading challenge on Beanstack. Once you complete the challenge, let us know and we will dedicate a book in your child's name to add to our collection. 
---
Storybook Trail--Story Writing Contest--Contest Dates: June 1 – August 1
Summer is almost here at Forbes State Forest and to celebrate the new season we are partnering with the Ligonier Valley Library in a Story Writing Contest! Click here for a flyer with all of the details.
You, your child and/or your entire family are welcome to participate in writing, illustrating, and submitting a short story that has the chance to win! This contest is open to everyone, including children, teens, adults and even families.
The winner will have their story featured along the Storybook Trail, located at Forbes State Forest's district office in Laughlintown. The Storybook Trail allows forest visitors and families to engage with nature while reading a story posted along the footpath.
Each story must be 10-25 pages. Illustrations are strongly encouraged. Writing templates can be downloaded or are available for pick-up at the Ligonier Valley Library. Please check the top of this page for hours of operation. Stories must be family friendly.
The handwriting on the final copy of the story must be legible; stories may be typed as well but they must include the illustrations and follow the format of the template provided.
The winner of the contest will be announced on August 5, 2022. 
Theme: wonders of water – this story can include rain, stream, pond, puddle, or anything water related! Get creative and use your imagination.
Your story could begin at the forestry office trailhead, located by the kiosk (currently under repair) in the parking area. We will have a summer story soon so make sure to visit the Storybook Trail at 1291 Route 30, Laughlintown, PA.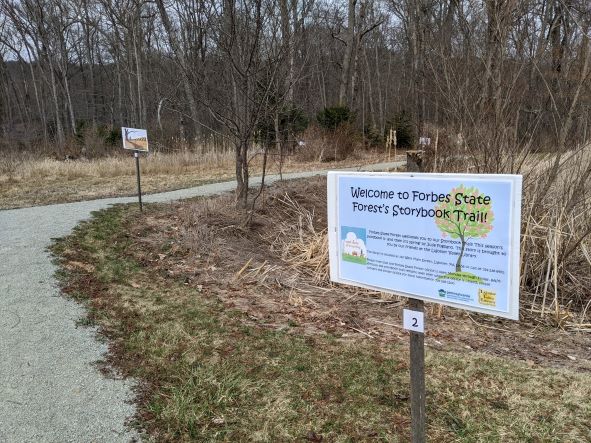 ---
Must-Read Books
Brightly provides a list of must-read books for grades 1st through 5th. If you see one that interests you, you can easily check to see if the book you want is in our on-line catalog by clicking here. Even if another library has the book you want, you can request it to be delivered to the Ligonier Valley Library for you to pick up.
---
Extra Fun Finds From Mrs. Oates
Find a spring storytime read aloud here. Thank you BrightlyStorytime!
We love listeniing to classical music in the Children's Department at the library. Enjoy classical piano for babies here. Need extra brain power for studying? Check out classical music to boost the brain!
Do you need some help with fractions? Here are some videos from Cyberchase on PBS that do a nice job explaining fractions by watching episodes of the show!
Go on a beach scavenger hunt here.
Other Important Information
In order to keep our staff and patrons safe, we do have a few expectations while visiting the Children's Department.
According to the CDC, the COVID-19 Community Level for Westmoreland County is currently low. Some of our staff is still masking but masks are optional for patrons. 
At this time we are asking that no food or drink be brought into the Children's Department. This includes items such as lollipops. We would be happy to provide a baggie for anything a child would like to save for later.
Currently, we have limited items out for children to play with. We are working towards having educational toys and games out again. This will be a work in progress and we thank you for you patience and understanding. 
Our restrooms are open but at this time the water fountains are shut off. 
We do have our books, movies and even board games ready for check-out. Our hours of operation can be found here. 
If you have any questions or concerns, please do not hestiate to ask by calling the library at 724-238-6451 or emailing the Children's Department at kids@ligonierlibrary.org
---
Children's Department Staff
Mrs. Oates and Miss Bobbi are here to help you find the perfect book! You can check out books or enjoy reading a fire truck book in our fire truck. We hope to see you soon!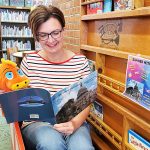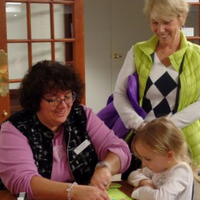 ---
A Library Card Makes the Perfect Gift!
Here at the Ligonier Valley Library, children can have their very own library card once they turn 5 years old. Stop by and ask us how today. Along with many books, movies and even board games to check-out, there are many free resources available to your child when they have their card. We would love to share those resources with you!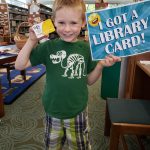 ---
Extra Helpful Links
Find great resources here for fire safety. This site includes a printable fire safety book for kids!
Check out Wonderopolis...where the wonders of learning never cease! If you or your child have ever wondered about anything, this is the site to help you find the answers.
Find a soothing jellyfish webcam here. Check out many more animal webcams at Explore's webcams.
Kansas City Zoo Field Trip: Penguin Cam
Welcome To Ready Set Music! Feelings can be hard for children to talk about. Often they demonstrate their feelings before they can use words to share them. This site will help you explore feelings with music.
Check out Ruff Ruffman Humble Media Genius. This site if full of animated videos, quizzes, games and other activities focused on helping kids become more savvy and ethical users of technology. 
Empathy is very important. The Blackburn Center Empathy Series is a fantastic resource for families that include read-alouds and activities. 
Each week, a kid interviews two experts in a particular topic, one of which is a genuine, credentialed expert, the other a liar. In this fun game show like podcast, see if you can figure out who is telling the truth in the Big Fib podcast. There are many episodes to listen to.
Children and Family Pictures