Ligonier Valley Library
10:00AM-7:00PM
Pennsylvania Room
10:00am-7:00pm
Item request has been placed!
×
Item request cannot be made.
×

Processing Request
Activities and Resources for Families
1,000 Books Before Kindergarten
Check out the 1,000 Books Before Kindergarten site for more information about the importance of reading aloud to your child.
Find the Ligonier Valley Library's 1,000 Books Before Kindergarten reading challenge on Beanstack. Once you complete the challenge, let us know and we will dedicate a book in your child's name to add to our collection. 
---
Storybook Trail
The story begins at the forestry office trailhead, located by the kiosk in the parking area. Make sure to visit the Storybook Trail at 1291 Route 30, Laughlintown, PA.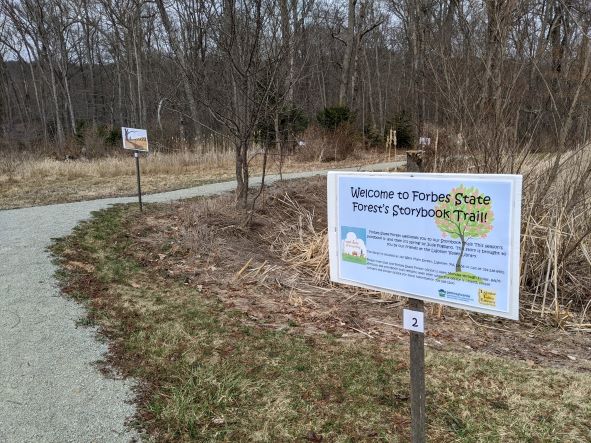 ---
Must-Read Books
Brightly provides a list of must-read books for grades 1st through 5th. Click here to browse our catalog and place holds. 
Family Storytime 2023
Join us for our weekly, casual Family Storytime which is held every Tuesday from 11am - 12pm in our Community Room!
Every week, we will do reading and crafts for an hour of fun and learning!
No sign-up required. Come as you are!
Myths & Legends Storytime
Stop into the children's wing from 3:00pm to 3:30pm for a mythical adventure every Wednesday. We will learn about myths, legends, folklore, and fairytales from around the world.
No registration.
A Library Card Makes the Perfect Gift!
Here at the Ligonier Valley Library, children can have their very own library card once they turn 5 years old. Stop by and ask us how today. Along with many books, movies and even board games to check-out, there are many free resources available to your child when they have their card. We would love to share those resources with you!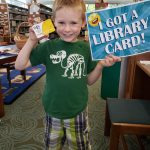 ---
Extra Helpful Links
Find great resources here for fire safety. This site includes a printable fire safety book for kids!
Check out Wonderopolis...where the wonders of learning never cease! If you or your child have ever wondered about anything, this is the site to help you find the answers.
Find a soothing jellyfish webcam here. Check out many more animal webcams at Explore's webcams.
Kansas City Zoo Field Trip: Penguin Cam
Welcome To Ready Set Music! Feelings can be hard for children to talk about. Often they demonstrate their feelings before they can use words to share them. This site will help you explore feelings with music.
Check out Ruff Ruffman Humble Media Genius. This site if full of animated videos, quizzes, games and other activities focused on helping kids become more savvy and ethical users of technology. 
Empathy is very important. The Blackburn Center Empathy Series is a fantastic resource for families that include read-alouds and activities. 
Each week, a kid interviews two experts in a particular topic, one of which is a genuine, credentialed expert, the other a liar. In this fun game show like podcast, see if you can figure out who is telling the truth in the Big Fib podcast. There are many episodes to listen to.
Children and Family Pictures