Author Visit with Chris Rodell
Item request has been placed!
×
Item request cannot be made.
×

Processing Request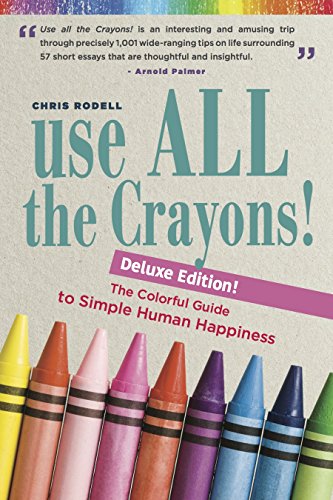 Author Chris Rodell will be at the Ligonier Valley Library on Wednesday, October 20 at 6:00 PM to discuss how after 10 years he's "STILL Using All The Crayons!"
"Use All The Crayons!" is the title of his timeless book that came out in 2012 and has for each year sold more than the previous year. During those 10 years, the world has grown meaner and warmer while Rodell contends he's beome sweeter and cooler. This hour-long talk will recap what happens when you commit to colorful living."
Registration is required. Stop in or call the Ligonier Valley Library at 724-238-6451 to save your seat at what promises to be an entertaining author talk.
Colorful Living Tip of the Day no. 464... "People who want to appear more interesting get new tattoos. People who want to become more interesting get library cards."